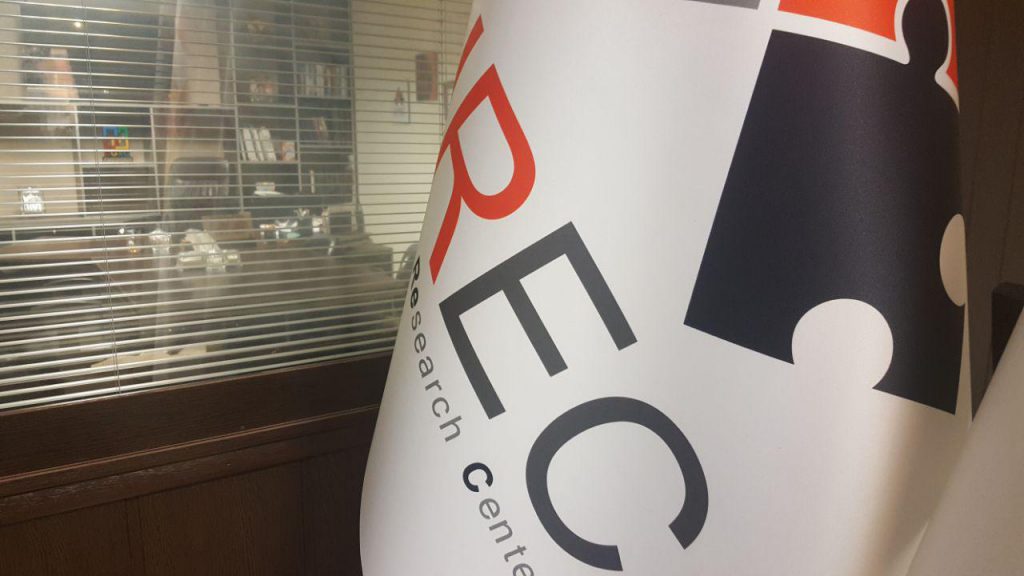 DIREC Group
In the growing market of digital games industry, particularly in Iran and Middle East, knowledge and accurate information seems requisite. This information is vital for analyzing regulations, policies, industry status, competitive environment, consumer preferences and other business development indexes.
 Digital Games Research Center (DIREC) has been established to develop research in gaming industry since 2015. DIREC has made interactive connections to universities, developers, publishers, and media. Not only DIREC enhances research areas in gaming industry by these connections, but it also has access to an accurate and wide range of data by promoting the communications and implementing the periodic and sectional surveys. The most important survey of DIREC about gamers' behavior is the periodic nationwide survey with 45000 people as sample size in metropolises, cities and rural areas. Trends, behaviors, and preferences are gathered from 15000 gamers all around the country; subsequently, conclusions by statistical approaches are generalized to cover all regions and segments.
DIREC is presenting a variety of reports in digital games area, and it also conducts tailored research for its national and international customers. Moreover, DIREC is encouraging business intelligence by organizing analytical events, conferences, workshops and webinars in the game area.
DIREC is the official center for digital games industry statistics in Iran.
DIREC Publications
Recently, the following titles have been published by DIREC:
Landscape Report: The Most Significant Information of Digital Games Consumption in Iran
This short report presents the most important information about consumers, such as the number of gamers in Iran, market size, preferences of gamers, the number of online gamers, etc. "Landscape Report" is being published periodically and it can be accessed globally and entirely free.
Close-Up Triple Report for Mobile, Computer, and Console Platforms
Markets and insights indicate that more detailed and precise information is required for analyzing consumer preferences based on different platforms. Therefore, DIREC has published a triple report for Mobile, Computer, and Console platforms to look deeper into factors. Clustering based on playing time and expenditures, gamers' lifestyles, access ways to games, payments, and other factors are presented by details in these three reports. "Close-Up" reports express great detailed information about gamers in three platforms and it gives profound realization to readers about gamers' tastes.
 The Phenomenon of Year Report
Some of the games in particular platforms hog the limelight on special periods, and they attract lots of people to themselves. Researching on these games and identifying the reasons for their success can explicit the road of becoming a phenomenon. As a result, DIREC focuses on these famous cases, presents precise information to show all dimensions and reasons of these games prosperity. Last year "Phenomenon" report was on famous "Clash of Clans" mobile game.
Fact Sheet Report
The key players, such as developers, distributors, supervisors, researchers, and other relevant ones perform important roles in most industries. The "Fact Sheet" report provides broad insight about these players and presents what has been going on last years in Iranian digital market and game industry. "Fact Sheet" presents the gist of Iranian digital games environment.
Collection Report
"Collection" report is about the most important statistics and information of digital games in the world. Each report is the collection of expressed global sources insights about digital games markets and trends. Hence, publishing this report result in introducing authentic references, and recent events about developing, distributing, and consuming. Simultaneously, a webinar based on "Collection" report is being presented to make global digital games trends and revenues more comprehensible.
Game Studies: Insights
 "Insight" is the spectacular publication of DIREC. The monthly journal of "Game Studies: Insights" are published for academic researchers who seek knowledge about digital games. Actually, these issues impress the researchers who try to develop the borders of scientific game studies. Each volume works on a special topic of digital games, such as learning, violence, addiction, economy, genres, etc. The presented volumes are based on international articles, journal papers, books, thesis, and other represented scientific facts. "Insight" advises researchers about the main scientific core studies of digital games.
Other Reports and Infographics
DIREC also presented variety of reports and infographics on other different subjects, including statistical analytics on global digital games publications, statistical data and information about Tehran Games Festivals, E-Sporting in Iran, employment in games industry, functional training, advertisement by games, digital games foresight in Iran, and other dimensions related to digital games area.
DIREC Other Services
 Besides publishing reports and issues, DIREC other services can be expressed as:
– Information consulting to national and international corporations for developing their activities in industry.
– Implementing research projects for policymaker organizations, developers, and publishers.
– Presenting key information of industry players, and gridding them together
– Reinforcing theoretical and scientific basis in digital games area by connecting to universities, research centers, and by supporting research both financially and scientifically. DIREC is also encouraging research by holding annual Digital Games Research Conferences (DGRC) in Iran.
DIREC Customers
Based on DIREC different activities, a wide range of corporations, organizations, and foundations can be considered as our customers:
– Policy makers and managers.
– Games developers, publishers, national and international distributors.
– National and international investors and VCs.
– Complimentary industries.
– Media
– Researchers and academics.
Contact US
– Address: DIREC, 4th Floor, No. 32, Golzar St, Zirak Zadeh St, Varavini St, Soleyman Khater St, Mottahari St, Tehran, Iran
– Website: www.direc.ircg.ir
– Email: info@direc.ircg.ir
– Tel: +98-21-88310370 (412)
– Telegram: +98-9028492896